We celebrate our independence as a nation and freedom to publicly give God the praise and worship that is rightly His.
We ask you to pray for the "Fortnight for Freedom," ending on July 4, that our country will respect religious freedoms of all people. We pray that we will be able to remain as free to practice our faith as we have in the past. With immense gratitude we also remember all the sacrifices our forefathers made for us. Learn more>
He's here!
Welcome Fr. IK as he celebrates the 10 AM and 5:30 PM
mass on Sunday, July 5.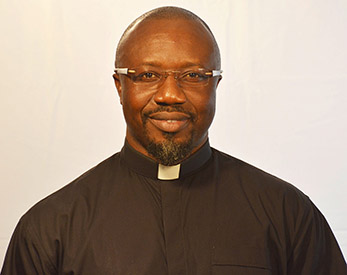 Tired of writing checks and using envelopes?
Save time using automatic deduction that you control.
Learn more>